I am very excited to be hosting and moderating a terrific panel of experts (via webinar) who will be sharing their experiences around "Utilizing Facebook for Small Business Lead Generation."  The free webinar takes place Thursday, April 23, 2009 at 12 PM ET and will last 75 minutes.   During the session our expert panel will provide the following, in a case study format:
* An overview of Facebook and it's elements
* How Facebook fits in with other social media platforms
* Why and how B2C and B2B companies are using Facebook
* The benefits being derived from marketing on Facebook
* The drawbacks of Facebook
* Best practices for small businesses on Facebook
* Summary and Q&A.
Review our panel and register here.
Our objectives for the call are as follows:
* Provide an overview of Facebook for the beginners
* Explain how businesses are leveraging the various elements of Facebook
* Outline some challenges and/or drawbacks you may encounter
* Provide examples of "wins" from businesses who have "been there, done that"
* Answer your questions
The All Star Panel is as follows:
Rachel Levy, Social Media and Marketing Consultant; Blog: Rachel Levy Blog
Susan Liddy, Life Coach and Founder, AspireLifeCoach.org; Blog: AspireLifeCoach.org Blog

Hasan Luongo, Co-Founder, Hoodiepeople.com; Blog: Hooodiepeople's Blog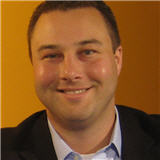 Mike Volpe, Vice President, Marketing, Hubspot; Blog: Hubspot's Inbound Internet Marketing Blog
Who should attend?  Owners and/or practitioners that are responsible for marketing their small business.  (For the purpose of this webinar, small businesses are loosely defined as businesses that generate less than $8M annually).  These may be lawyers, consultants, software vendors, accountants, insurance brokers, store owners, service providers, publishers, etc.